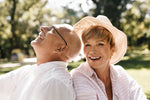 All about Policosanol
A name for a group of long-chain alcohols derived from the waxy coating of sugar cane is policosanol. Researchers at Dalmer Laboratories in Cuba isolated the first policosanol supplement and developed it. It is widely used to reduce high cholesterol, including total and low-density lipoprotein (LDL) cholesterol, and has become one of the world's fastest-growing over-the-counter supplements.
A single study group in Cuba performed most of the trials documenting the effects of policosanol. Tests conducted by other organizations have also struggled to recognize any advantages, which is a significant downside to their use.
Components of Policosanol
A mixture of high-molecular-weight alcohols are the components of policosanol, with the main ones being[3, 1]:
Octacosanol (60 – 70%)

Triacontanol (10 – 15%)

Hexacosanol (4.5 – 10%)

Dotriacontanol (3 – 8%)
Are they Safe?
For most people, policosanol is SAFE when taken orally in doses of 5-80 mg daily for up to 3 years. Skin redness and rash, migraines, insomnia or drowsiness, irritability, dizziness, sore stomach, increased appetite, difficulty urinating, weight loss, bleeding from the nose and gum, and other side effects have all shown to be healthy.
Policosanol Benefits
Reduces Blood Pressure
Hypertension is defined as chronic high blood pressure and is a significant heart disease risk factor. Policosanol supplementation has been shown to substantially decrease both systolic and diastolic blood pressure in several studies. Besides, higher doses have been discovered to help minimize systolic blood pressure.
A pilot study conducted in South Korea by a group found that eight weeks of supplementation with policosanol lowered blood pressure in 25 volunteers.
Prevents Cardiovascular Disease
In patients with type II hypercholesterolaemia, policosanol performed equivalent to or better than simvastatin, pravastatin, lovastatin, probucol, or acipimox, with fewer side effects. Also, it reduces several other cardiovascular disease risk factors by reducing LDL oxidation, platelet aggregation, endothelial injury, and proliferation of smooth muscle cells. In addition, policosanol reduces the progression and improves cardiovascular disease regression as measured by thallium-labelled scintigraphy of myocardial perfusion (TL-MPS) and Doppler-ultrasound.
Decreases Common Health Issues
Policosanol is used for conditions, including elevated cholesterol, leg pain due to impaired circulation (intermittent claudication), and narrowing of the blood vessels that serve the heart, affecting the stability of the heart and blood vessels. Issues like Leg pain due to low blood circulation (intermittent claudication). It seems that taking policosanol by mouth increases the distance of individuals with intermittent claudication so they can walk without discomfort.
Where can you find it?
PNC Nutrition was founded in 2005 in Ontario, Canada, where the cleanest natural environment is recognized worldwide. It has been our top priority to give our customers the natural benefits of organic ingredients. The company has launched PNC Policosanol 20mg Sugar Cane Extract – 120 Capsules that already gained mass popularity around Canada and the USA!
This product is a budget-friendly and beneficial option for anyone with health issues. So, it is no less than a fortune, indeed! We are available on Amazon now to serve your purpose from anywhere. Just be sure to follow relevant directions on product labels before using.
Sourced from Liist Studio Magazine https://liistudio.com/all-about-policosanol/47461/